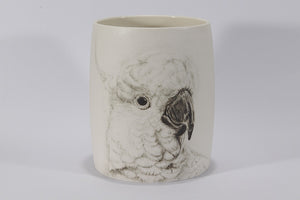 This vessel was on display at the Brunswick Street Gallery Small Works Art Prize 2021.
This Cockatoo was very comfortable with me being up close and taking his photo. He was observing me just as closely as I was observing him.
Wheel thrown porcelain, hand painted with ceramic underglaze.
Dimensions - 9.5cmW x 12cmH approximately.
Free Shipping.